Safety Procedures for This Year (PLEASE READ):
It has always been our number one goal to create a safe and fun experience for all our guests and staff at Shocktoberfest. This year comes with new and additional challenges. It is for this reason we have made some changes to our event this year. We have created a new and once in a lifetime experience called The Zombie Safari Tour where the hayride has broken down and you walk along the hayride trail through the woods! This once in a lifetime experience will take scary to a whole new level!!
We have also eliminated some of our attractions that we felt were too challenging to offer safely like the Zombie Experience, Prison of the Dead Escape Room, The Torture Chamber, Almost Naked and Scared Challenge, Paintball Hayride, and The Zombie Night Run.
All our guests, staff and actors are required to wear facemasks and utilize social distancing. But don't worry, our actors have new scare tactics that will keep you screaming all night!
We are limiting the number of tickets available each night. When you purchase your ticket this year it will be time and date specific which means you are required to be on property on the date and time on your ticket. We recommend you purchase tickets online prior to attending as we WILL sell out most nights.
Additional cleaning will be taking place throughout the night. For a complete listing of our new safety protocol for this year, please click on the About & FAQ tab.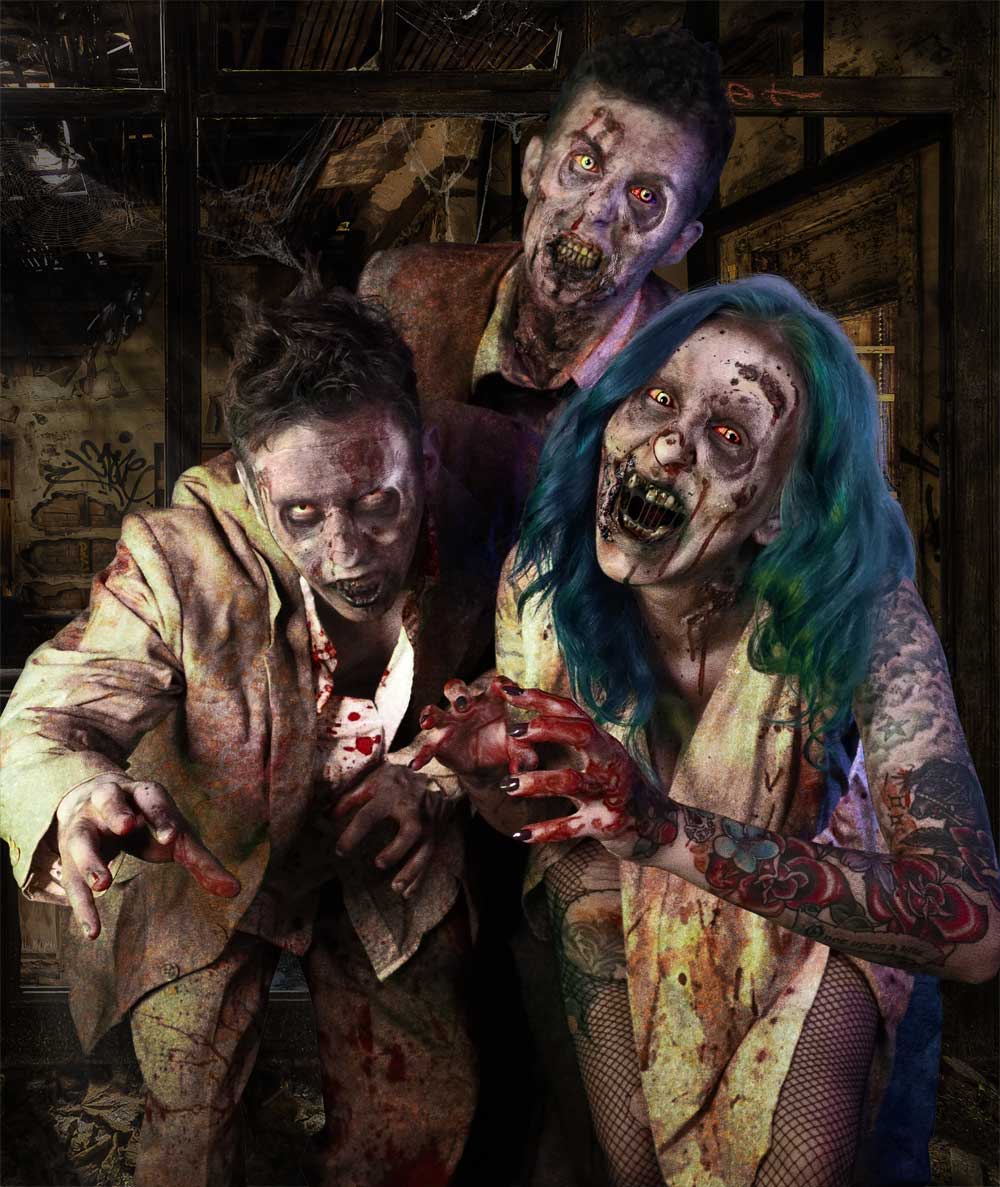 Celebrating our 29th Year!
Six Feet Apart is Better Than Six Feet Under
Welcome to Shocktoberfest, Pennsylvania's Premier Haunted Scream Park. Located off the PA Turnpike near Reading, PA, (Berks County) and is about an hour from Philadelphia, Allentown, Harrisburg, and about an hour and a half from Delaware, New Jersey and Maryland. Shocktoberfest is a Haunted Attraction that features unique attractions you can't experience anywhere else along with some of the best haunted attractions in the country.
Come see why everyone is raving about Shocktoberfest!
#3 Best Extreme Haunted Attraction – USA Today
One of America's Favorite Haunted Attractions – AmericasFavoriteHauntedAttractions.com
One of the top haunted attractions you must experience before you die! – Buzzfeed 2014
#1 Must-See Haunted Attraction – Haunted Attraction Magazine
#3 Best Scream Park in the Country! – HauntWorld Magazine
One of the Scariest Places on Earth – Travel Channel

New This Year!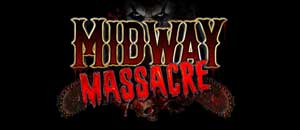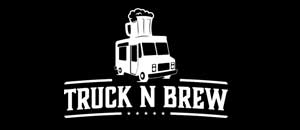 Plus New Scenes and Scares!!
What's more fun than attending Shocktoberfest???
Working at Shocktoberfest!! Join our team today!
Shocktoberfest is hiring motivated and energetic beings: living, dead, and undead who like to have fun and scare people during its 2020 season. This includes Managers, Actors, Makeup Artists, Drivers, Technicians and Staff for Food Concessions.
We have instituted additional safety procedures to insure a safe and fun working environment for our entire staff that will be discussed in detail during our open interview sessions. For our acting positions, theatrical experience is preferred but not required. You must be at least 16 years of age. Your schedule will consist of select weekend evenings in September, October and November.
If you are interested in working at Shocktoberfest stop by 94 Park Ave Sinking Spring, PA during one of our open interview / Audition dates. Proceed to the large white tent.
Interview / Audition Dates and Times:
Sunday August 23rd, 1:00pm – 3:00pm
Monday August 24th, 5:00pm – 6:00pm
Sunday August 30th, 1:00pm – 2:00pm
Monday August 31st, 5:00pm – 6:00pm
Park Map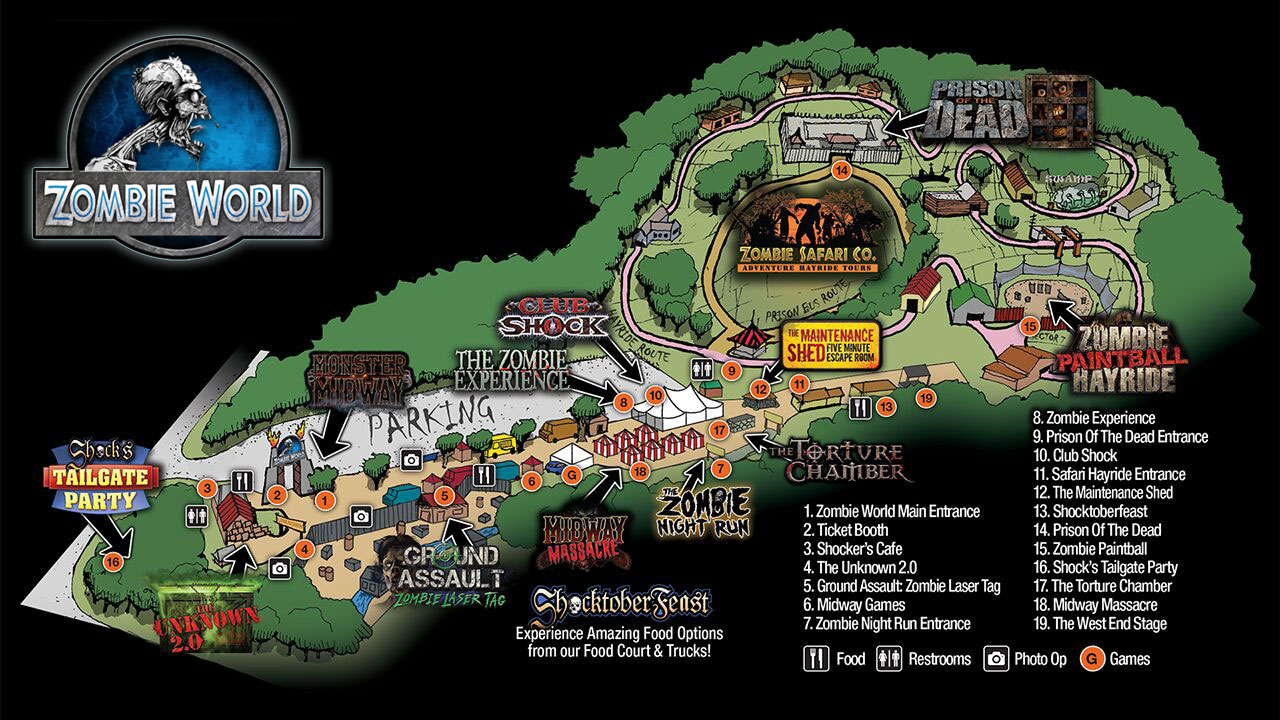 Shocktoberfest has transformed into Zombie World Theme Park where, for the first time anywhere in the world, guests can view an array of natural and genetically engineered Zombies in a safe and controlled habitat.
Zombie Safari Tour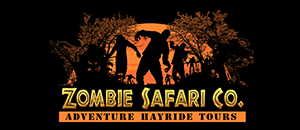 New for 2020! This year only! Take a walking tour of the Zombie Safari. All the tour vehicles have been destroyed. You will take the Zombie Safari Tour on foot. Experience the Zombie Safari Tour like never before and never again!
*Please Note: Due to COVID 19 The Zombie Safari Hayride and Paintball will not operating for the 2020 season. The Zombie Safari Tour is a walking tour on our hayride trail.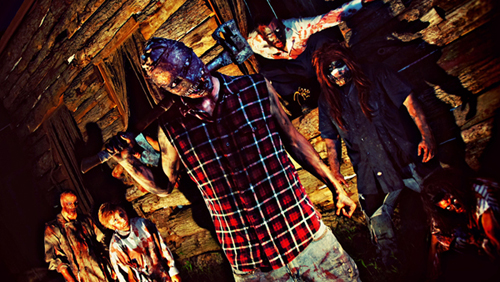 Prison of the Dead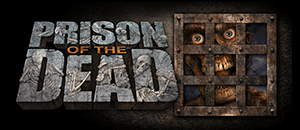 Take a tour through the now condemned Willow Glen State Penitentiary a.k.a Prison of the Dead. This massive 50,000 square foot mega haunted house is one of the largest in the East Coast!
Zombie World has renovated the facility and the cells are now used to hold Zombies for your viewing pleasure. Your tour will begin when you board an actual prison inmate bus that will transport you to the entrance of the Prison. How does it end? Come see for yourself.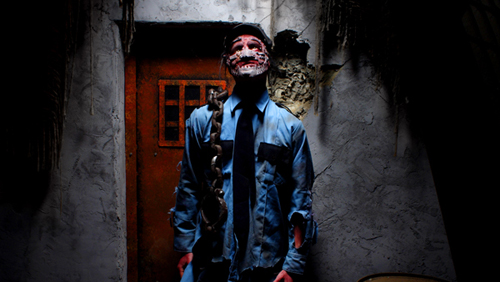 Unknown 2.0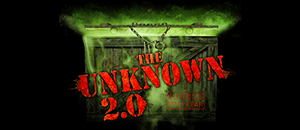 The Unknown 2.0 is the next level of fear! Face your worst fears and phobias! If you are afraid of something, it's in here!!
*Please Note: The Almost Naked and Scared Challenge internationally recognized EXTREME haunted house experience will NOT be offered this year due to COVID 19.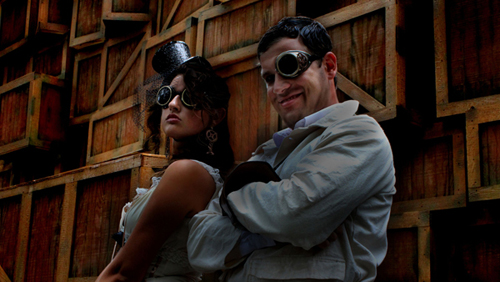 Ground Assault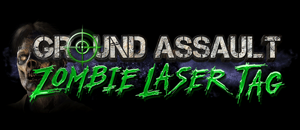 Shocktoberfest has once again raised the bar in haunted entertainment! We have taken the first person shooting video game and brought it to real life! You will be given a high power multi optional tactical laser gun to control the escaping Zombies. If you like zombie shooting video games or just hate being attacked by zombies, you are going love Ground Assault: Zombie Laser Tag. Please note that due to the high level of interaction of this attraction you must be at least 9 years of age to participate.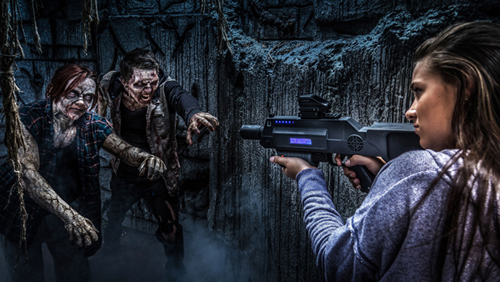 The Monster Midway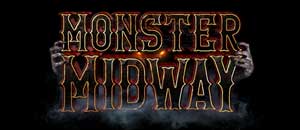 More than just a haunted house, this 27 acre Scream Park is loaded with activities for the whole night. Play games, have your photo taken, and enjoy some delicious food at Shocktober Feast, Shocker's Café or any of our amazing Food Trucks. Did we mention we have REAL restrooms? No porta-potties here! But beware, you might run into a few escaping zombies!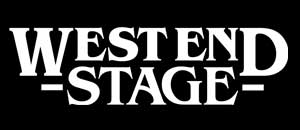 Don't miss the live bands and DJ's performing on the West End Stage throughout the season.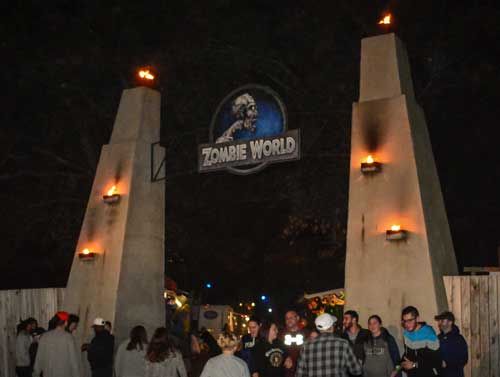 Midway Massacre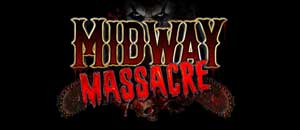 Newly expanded this year!! There is something wrong on (part of) the Monster Midway. This outdoor Scare Zone will definitely keep you on your toes! Spoiler Alert…Did somebody say Zombie Clowns with Chainsaws??? If you like getting scared or love watching other's getting scared, this is the place for you. Proving once again there is no safe place at Shocktoberfest!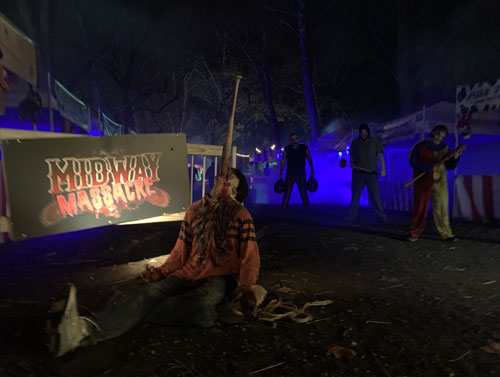 ShocktoberFEAST
No one gives you more food options! Dinner and a Show! Our food trucks and stands open at 5:00 so you have time to enjoy a meal prior to the screams. Check out the Pulled Pork or smoked Beef Brisket Sandwich at Uncle Buck's, Grilled Sticky Buns at the Cinnamon Roll Truck, Street Tacos at Tijuana Taco??, Mac & Cheese at The Biggest Cheese, Fresh Cut Fries at Flava Fries plus all the favorites such as Funnel Cake, and Fried Oreos!
Click here for complete menu options
.
ShocktoBARfest – Boo's, Booze, & Brews!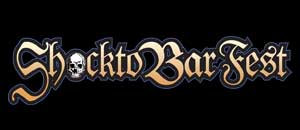 No one gives you more drink options! Shocktoberfest features full bar options throughout the park. Enjoy adult beverages in Club Shock or take a break from the scares in our Pop-Up Beer Garden. We offer a full bar including local Mirco Brews.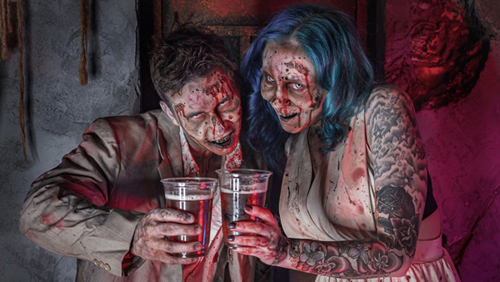 Club Shock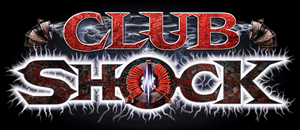 Club Shock will be home to awesome Special Events such as Truck n Brew Open Air Concert Series, iHeart Reading's Monster Bash & Costume Party -October 17th, and Ghouls Gone Wild Drag Show – October 24th. Club Shock is also available for private parties. Perfect for families, friends, co-workers, fraternities and sororities!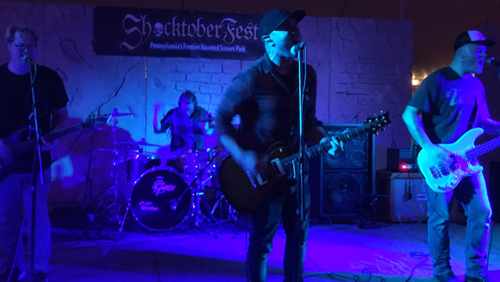 Premium Attractions & Upgrades
Spooktoberfest
New for this year! SpooktoberFest – A family friendly Halloween experience for children 12 and under along with their parents and grandparents. Price includes the Unknown 2.0 Spooky Haunted House, Midway Massacre Boo Zone, Laser Tag and Kid Scaraoke. Additional activities include Pumpkin Painting, Carnival Games, and delicious food from our Food Trucks for an additional fee. Children are welcome to wear costumes. It runs 5:00 to 7:00 every night Shocktoberfest is open.
Don't Miss Halloween at SpooktoberFest!!! October 31st. Enjoy a safe and fun Halloween experience. Come in your Halloween Costume, get candy, and enter the Halloween Costume Contest!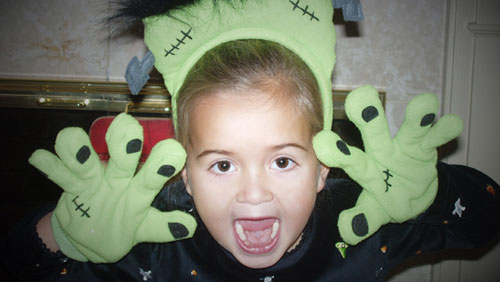 Shock's Tailgate Party & VIP Parking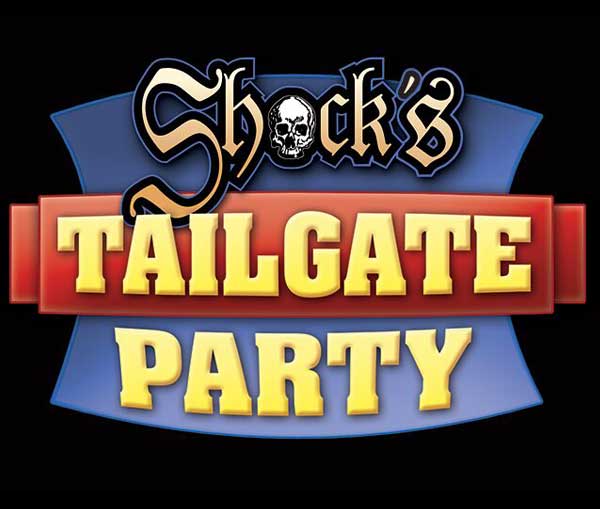 Get the party started early at Shocktoberfest! Includes VIP Parking in Tail Gate Party Area, 10'x30' Space for vehicle and optional Pop-up Tent, Access to Restrooms. Ability to enjoy your own food and beverage or purchase your refreshments at Shocker's Café.$10.00 per Car Load. Opens at 5:00 PM.
Maintenance Shed (5 Min Escape Room)
Your group must work together to solve clues to escape before time runs out!
The Head Caretaker of Zombie World, Carmine Everbleed has a secret… It seems he likes to grab unsuspecting guests and lure them into his maintenance shed to torture and feed to the zombies. He has turned off the security system. You and your group must work together to decipher clues to figure out how to turn back on the security system and escape before Carmine returns in 5 minutes.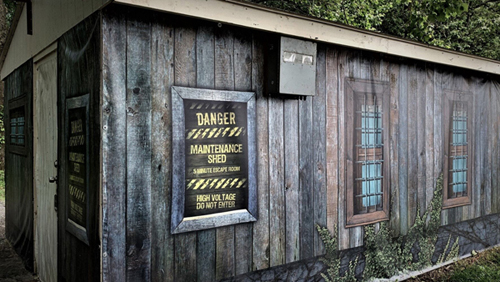 Truck N Brew – Open Every Night at 5pm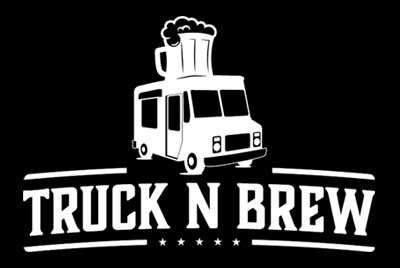 Shocktoberfest invites you to come out early each night for dinner and a show! Enjoy a delicious meal at one of our many food trucks and stands along with amazing adult beverages and local micro brews. Truck n Brew also features live music or DJ's every night.
Click here to see a complete listing of our menu options.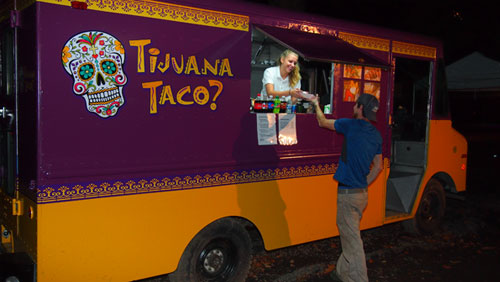 The Zombie Mud Run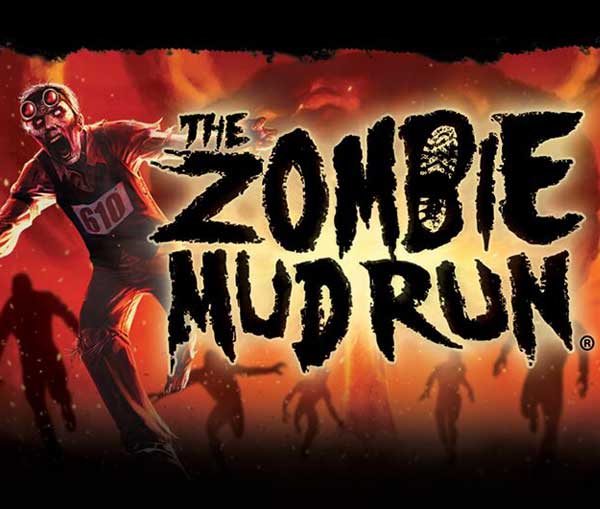 Unfortunately due to COVID 19 we have canceled The Zombie Mud Run for the 2020 season.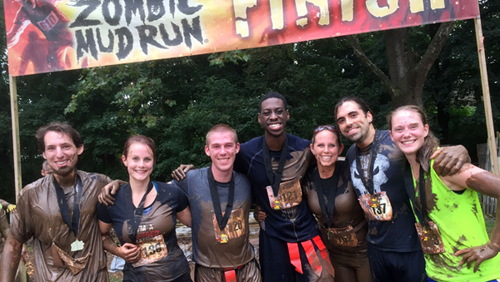 Y-102 iHeart Reading's Monster Bash Costume Party – Oct 17th
One Day Only – Saturday, October 17th
Shocktoberfest and iHeart Reading have teamed up to bring you the most amazing Halloween Party anywhere! Complementary snacks provided by Konopelski Katering, Fun contests with prizes totaling $1,000!!! Dance the night away with the band Kono Nation!
So get your awesome costume together and get ready to have a great time!
Saturday October 17th 7:00pm to 11:00pm. $15.00 advance. $20.00 after Oct. 1st and $25.00 day of show. 18 + to enter 21+ to drink. Rain or Shine. Food and beverage including alcohol available for purchase. Price includes $10 Discount Coupon for an All Access Combo Pass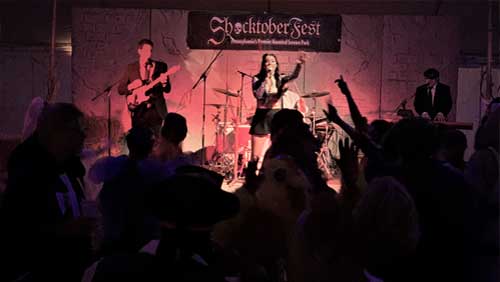 Ghouls Gone Wild! Drag Show – Oct. 24th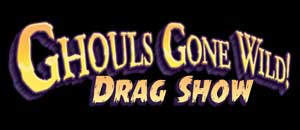 Come to Shocktoberfest to see the most horrifying and outrageous Drag Show of your life! Pricing Options: $10 Admission. Price includes $10 discount for an All Access Combo Pass. Rain or Shine. Food and Beverage available for purchase. All age event. 21 or older to drink.