Weather Update
We post weather updates on our social media – Facebook / Instagram
The Prison of the Dead and the Unknown are open rain or shine. The outdoor attractions are generally closed when it rains. If the weather is really bad such as thunder, lighting, and flooding, Shocktoberfest will be closed. We try to keep everyone updated on our fb page. If you have a ticket for a date that it rains you may use that ticket on another day. Your tickets will be valid any other day or time we are open. The tickets are valid all season so if you don't experience all the attractions in one night, you are able to return to do the attractions that may be closed on another night. We have a no refund policy unless you purchased the insurance. Thank you.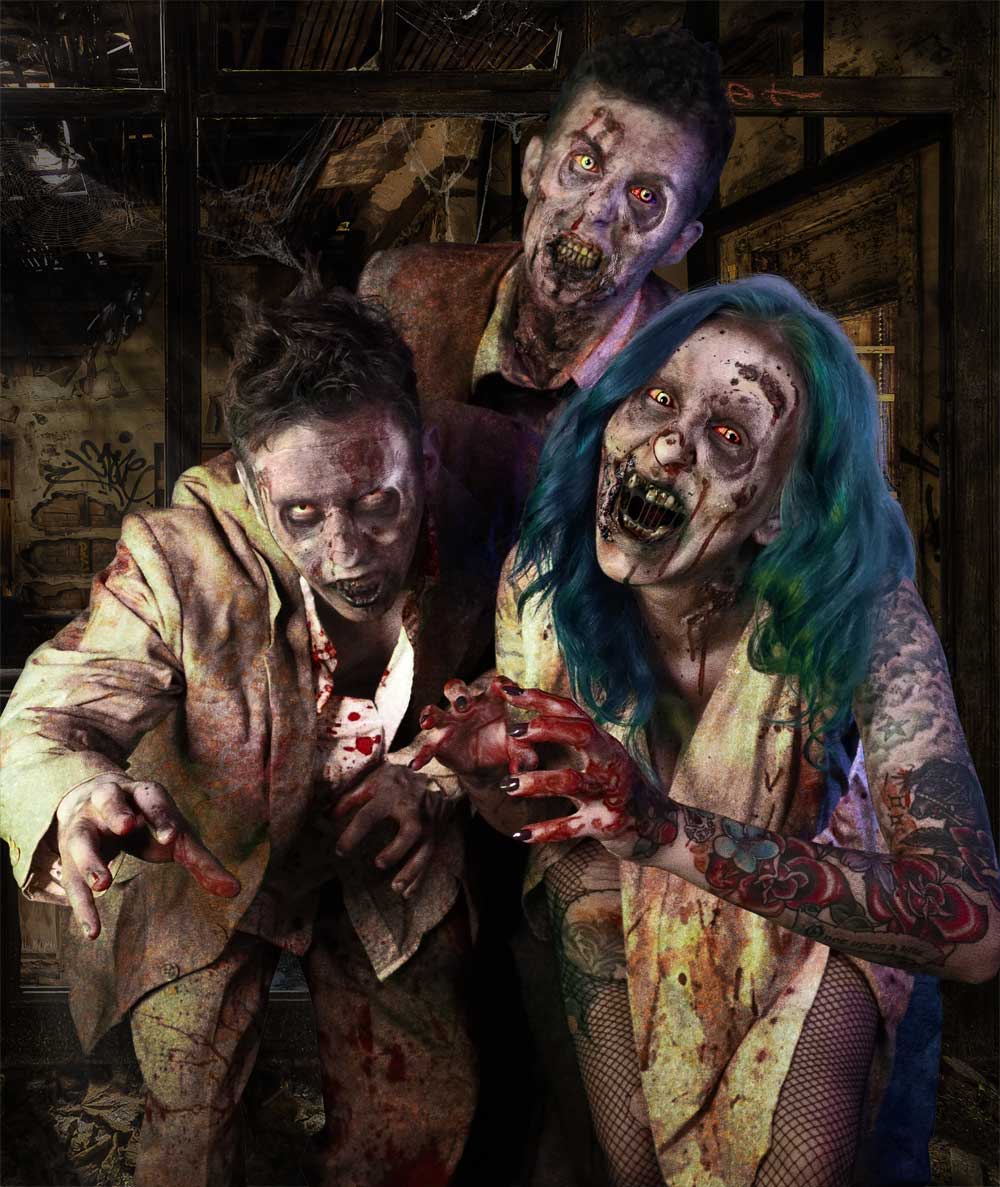 Celebrating our 32nd Year… 32 Years of Tears!
Welcome to Shocktoberfest, Pennsylvania's Premier Haunted Scream Park. Located off the PA Turnpike near Reading, PA, (Berks County) and is about an hour from Philadelphia, Allentown, Harrisburg, and about an hour and a half from Delaware, New Jersey and Maryland. Shocktoberfest features some of the best and most unique attractions in the country.
Come see why everyone is raving about Shocktoberfest!
Rated 4th Best Halloween Festival in the US. – – The Oprah Magazine
#3 Best Extreme Haunted Attraction – USA Today
One of America's Favorite Haunted Attractions – AmericasFavoriteHauntedAttractions.com
One of the top haunted attractions you must experience before you die! – Buzzfeed
#1 Must-See Haunted Attraction – Haunted Attraction Magazine
#3 Best Scream Park in the Country! – HauntWorld Magazine
One of the Scariest Places on Earth – Travel Channel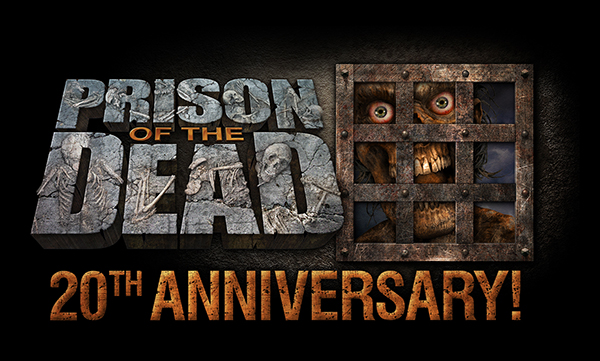 Come Celebrate the 20th Anniversary of the Prison of the Dead with all new scares and effects!

Park Map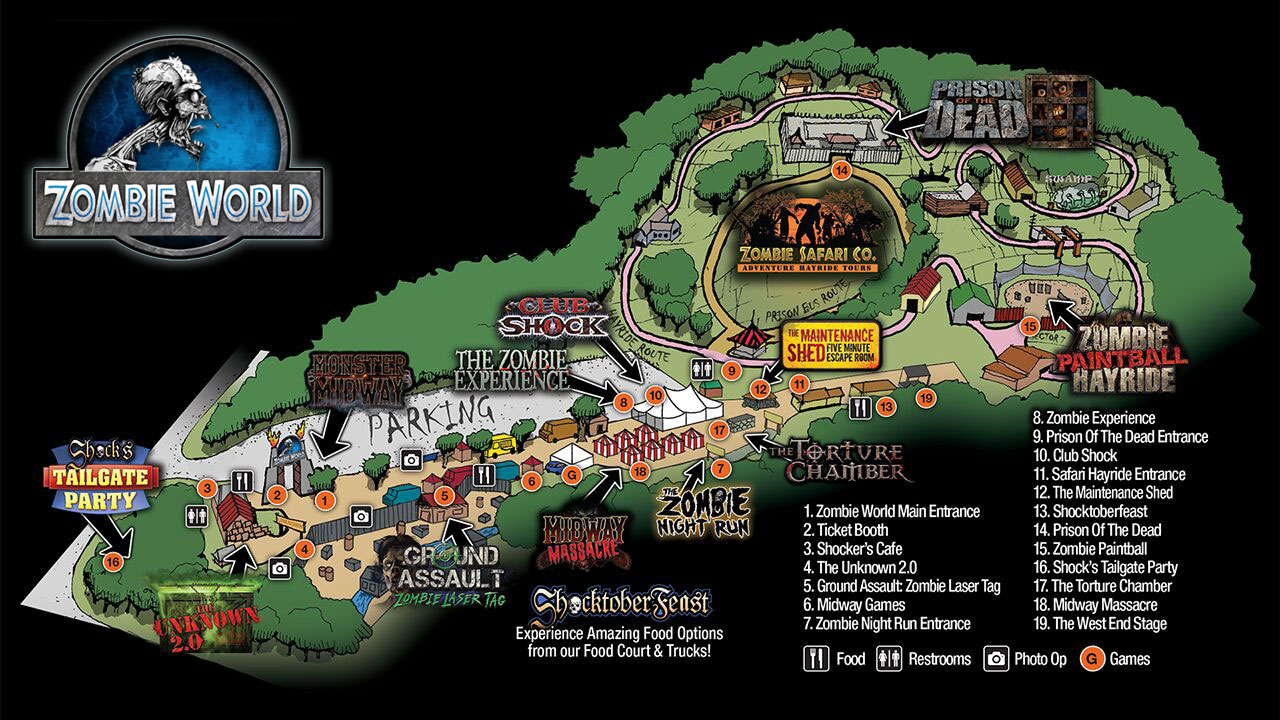 Shocktoberfest has transformed into Zombie World Theme Park where, for the first time anywhere in the world, guests can view an array of natural and genetically engineered Zombies in a safe and controlled habitat.
Zombie Safari Hayride Tour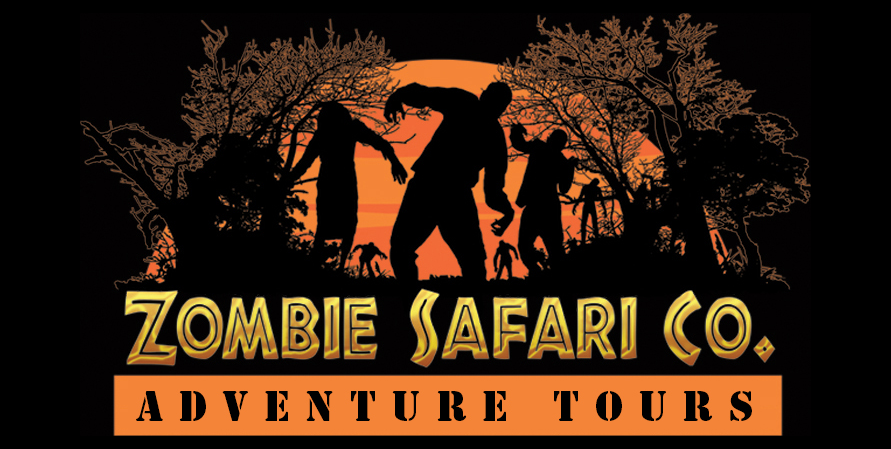 Experience our Award-Winning Hayride!! Take a tour with the Zombie Safari Company. Witness live (or at least un-dead) Zombies up close from the comfort of the Zombie Safari Vehicle.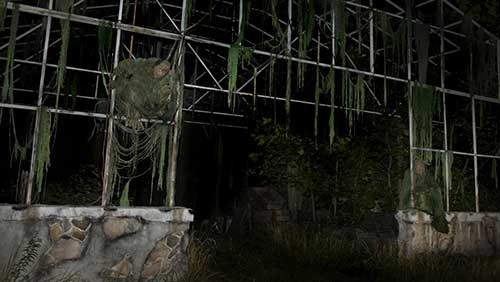 Unknown 3.0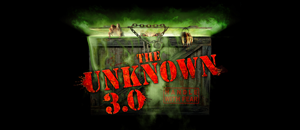 Darker and scarier and ever before! Experience the third version of the Unknown with all new rooms, scares, and fears!!!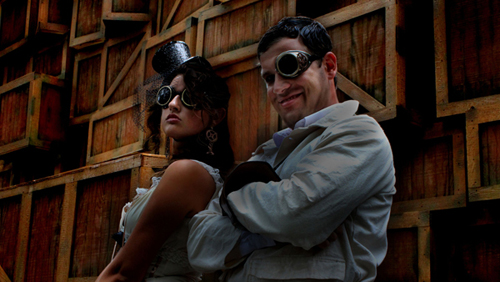 Prison of the Dead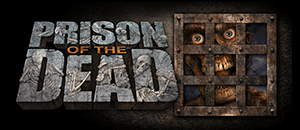 Take a tour through the now condemned Willow Glen State Penitentiary a.k.a Prison of the Dead. This massive 50,000 square foot mega haunted house is one of the largest in the East Coast!
Zombie World has renovated the facility and the cells are now used to hold Zombies for your viewing pleasure. Your tour will begin when you board an actual prison inmate bus that will transport you to the entrance of the Prison. How does it end? Come see for yourself.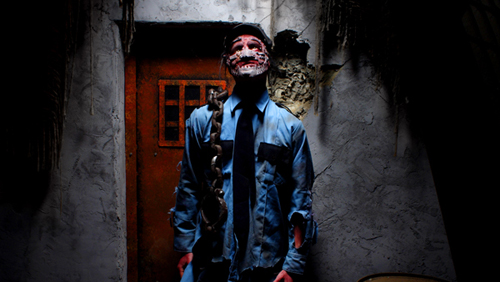 Midway Massacre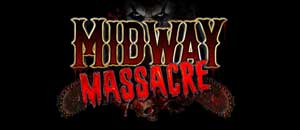 We have taken our Midway to the next level! There is something wrong on (part of) the Monster Midway. This outdoor Scare Zone will definitely keep you on your toes! Spoiler Alert… Did somebody say Zombie Clowns with Chainsaws??? If you like getting scared or love watching other's getting scared, this is the place for you. Proving once again there is no safe place at Shocktoberfest!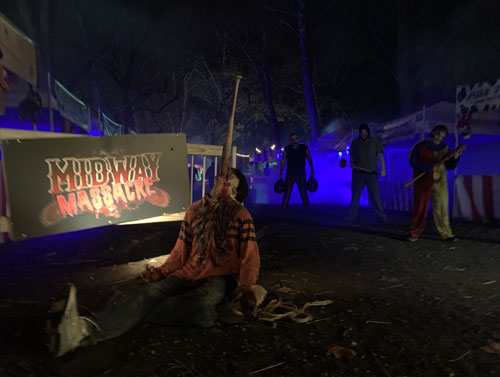 Ground Assault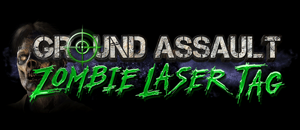 Shocktoberfest has once again raised the bar in haunted entertainment! We have taken the first person shooting video game and brought it to real life! You will be given a high power multi optional tactical laser gun to control the escaping Zombies. If you like zombie shooting video games or just hate being attacked by zombies, you are going love Ground Assault: Zombie Laser Tag. Please note that due to the high level of interaction of this attraction you must be at least 9 years of age to participate.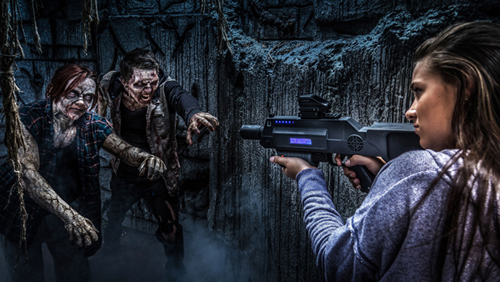 Zombie Experience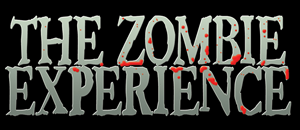 Where you become the Zombie! The scientists at Zombie World have created a serum that will temporarily transform you into a Zombie then placed next to real zombies in our attractions allowing you to scare other visitors. (We will supply all Costumes and Makeup.)
The Zombie Experience tickets are limited each night. This attraction closes first. It is recommended to do this attraction early in the evening.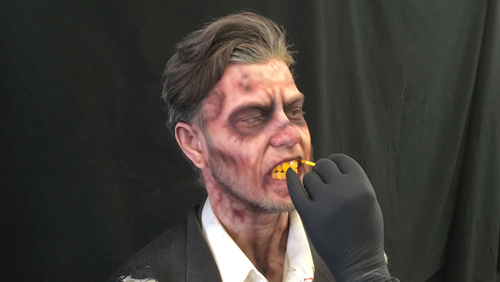 The Monster Midway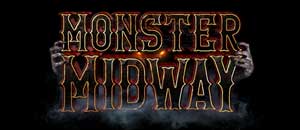 More than just a haunted house, this 27 acre Scream Park is loaded with activities for the whole night. Play games, have your photo taken, and enjoy some delicious food at Shocktober Feast, Shocker's Café or any of our amazing Food Trucks. Did we mention we have REAL restrooms? No porta-potties here! But beware, you might run into a few escaping zombies!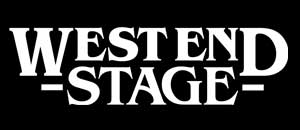 Don't miss the live bands and DJ's performing on the West End Stage throughout the season.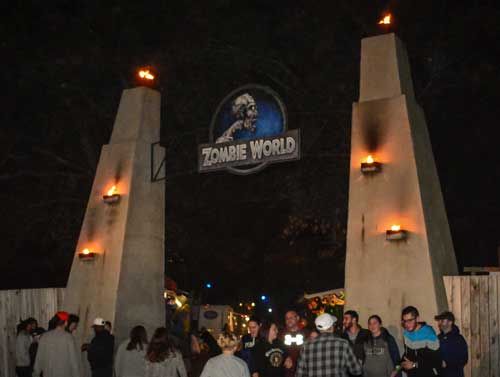 ShocktoberFEAST
No one gives you more food options! Dinner and a Show! Our food trucks and stands open at 5:00 so you have time to enjoy a meal prior to the screams. Check out the Pulled Pork or smoked Beef Brisket Sandwich at Uncle Buck's, Grilled Sticky Buns at the Cinnamon Roll Truck, Street Tacos at Tijuana Taco??, Mac & Cheese at The Biggest Cheese, Fresh Cut Fries at Flava Fries plus all the favorites such as Funnel Cake, and Fried Oreos!
Click here for complete menu options
.
ShocktoBARfest – Boo's, Booze, & Brews!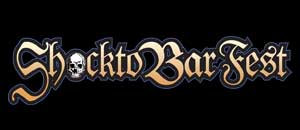 No one gives you more drink options! Shocktoberfest features full bar options throughout the park. Enjoy adult beverages in Club Shock or take a break from the scares in our Pop-Up Beer Garden. We offer a full bar including local Mirco Brews.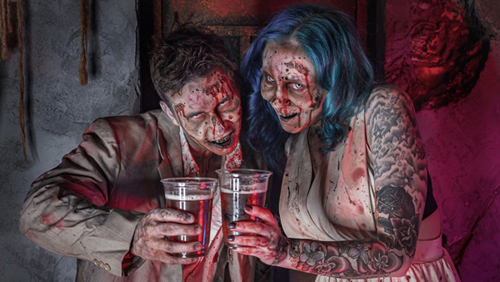 Club Shock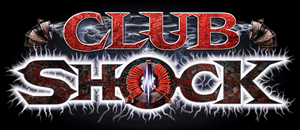 Club Shock will be home to awesome Special Events such as our Open Air Concert Series, Click here to see full schedule) Club Shock is also available for private parties. Perfect for families, friends, co-workers, fraternities, and sororities!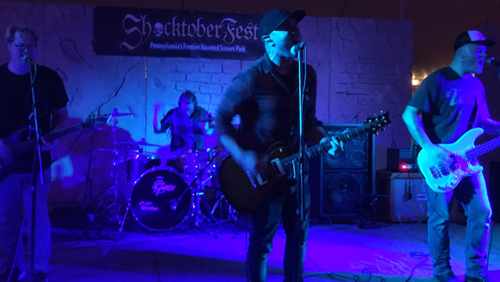 Premium Attractions & Upgrades
Spooktoberfest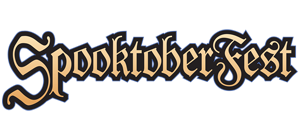 Looking for a less scary Halloween experience for your young kids?? SPOOKtoberFest is a less scary version of Shocktoberfest. It's a family friendly Halloween experience is perfect for young children, their parents and grandparents. Price includes the Spooky Hayride, Unknown 3.0 Spooky Haunted House, Midway Massacre Boo Zone, and Zombie Laser Tag. Additional activities are also available such as Carnival Games, and delicious food from our Food Trucks for an additional fee. Children are welcome to wear costumes. It runs 5:00 to 7:00 every night Shocktoberfest is open.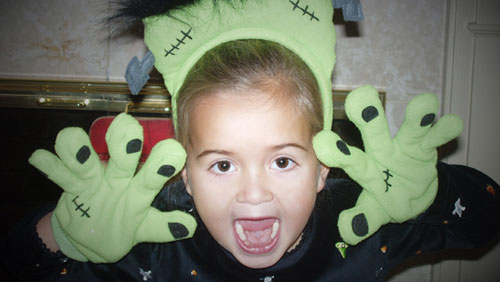 Shock's Tailgate Party & VIP Parking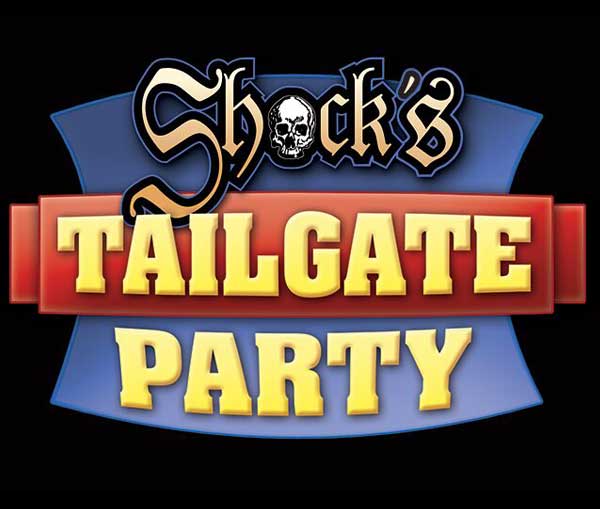 Get the party started early at Shocktoberfest! Includes VIP Parking in Tail Gate Party Area, 10'x30' Space for vehicle and optional Pop-up Tent, Access to Restrooms. Ability to enjoy your own food and beverage or purchase your refreshments at Shocker's Café.$10.00 per Car Load. Opens at 5:00 PM.
Maintenance Shed (5 Min Escape Room)
Your group must work together to solve clues to escape before time runs out!
The Head Caretaker of Zombie World, Carmine Everbleed has a secret… It seems he likes to grab unsuspecting guests and lure them into his maintenance shed to torture and feed to the zombies. He has turned off the security system. You and your group must work together to decipher clues to figure out how to turn back on the security system and escape before Carmine returns in 5 minutes.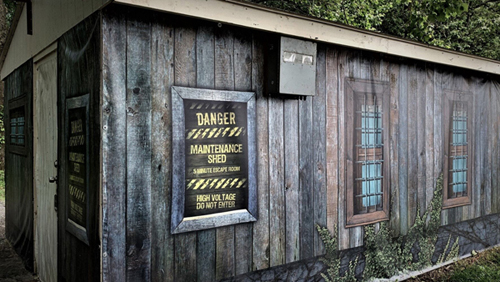 The Haunted Hotel Room – Pleasant Screams!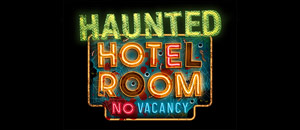 Are you ready for the ultimate haunted experience? You can now spend the night in a haunted house! Shocktoberfest has built a Haunted Hotel Room that will provide you with a sleepless night (if you can last that long!) Cost per night is $400.00 and if you survive for 12 hours until the morning, you will get ½ the fee returned but we wouldn't count on that happening! Sleeps up to two. Must be 18 or older. Must sign a waiver. Reserve online. This will sell out! Check in is the witching hour of midnight and check out is 12:00 pm. Please note hotel room has a bathroom but not a shower.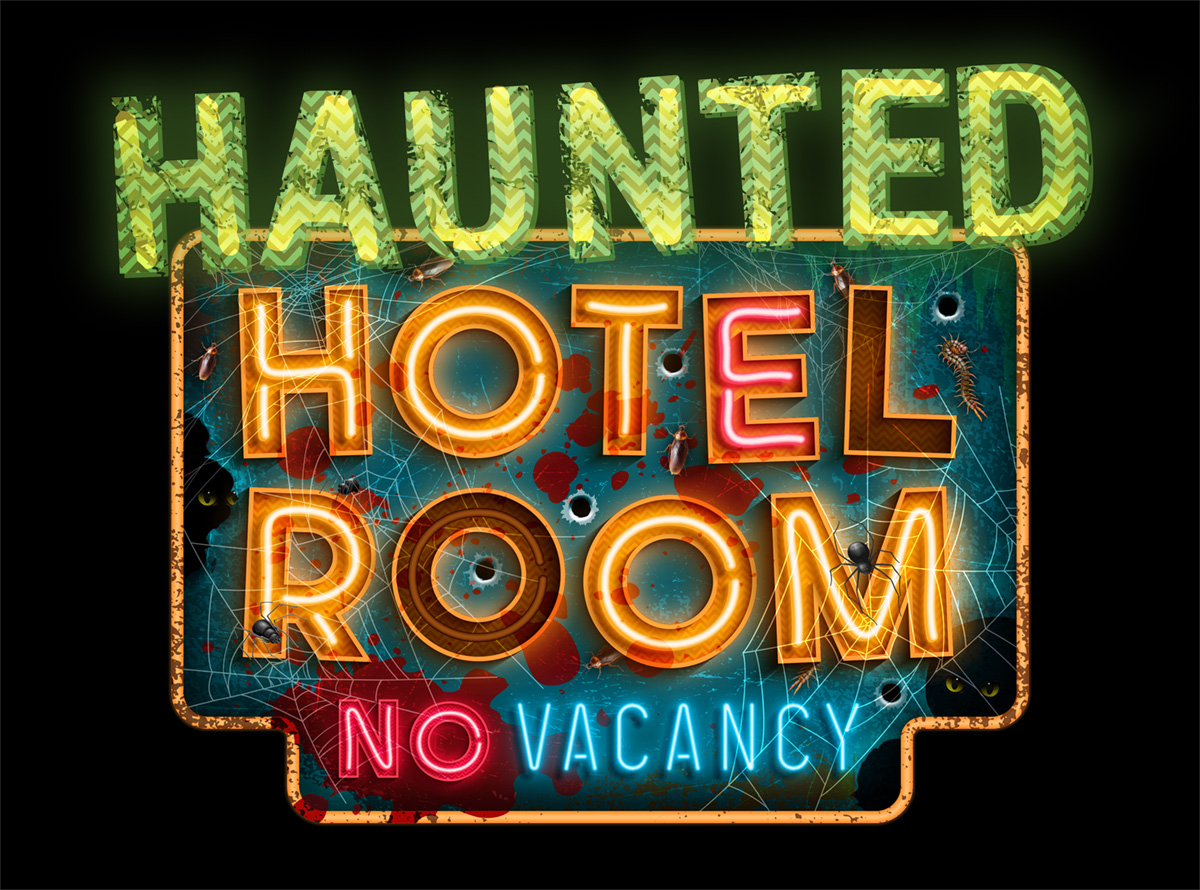 Truck N Brew – Open Every Night at 5pm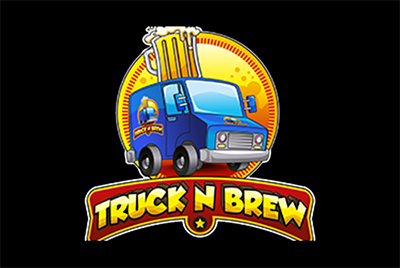 Shocktoberfest invites you to come out early each night for dinner and a show!
Enjoy a delicious meal at one of our many food trucks and stands along with amazing adult beverages and local micro brews. Truck n Brew also features live music or DJ's every night.
Shocktoberfest 32nd Anniversary Halloween Costume Party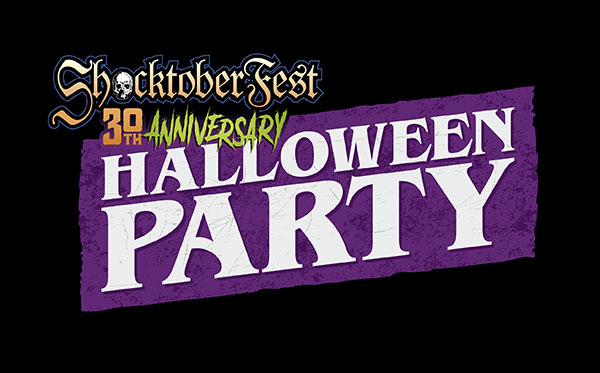 Come join the fun at Shocktoberfest's 32nd Anniversary Halloween Costume Party on Friday, October, 27th! Don't Miss out on the biggest Halloween Costume Party in the area!!! Wear your sexiest, scariest, funniest, or most outrageous costumes!
Location: Shocktoberfest – Club Shock
Date: Friday October 27th
Time: 7:00pm to 11:00pm
Kono Nation Band performing | 8:00pm- 11:00pm
Cash Bar & Food Trucks
No Cover- Free to enter!
VIP TICKET – $20 – Includes Spooky Slider Buffet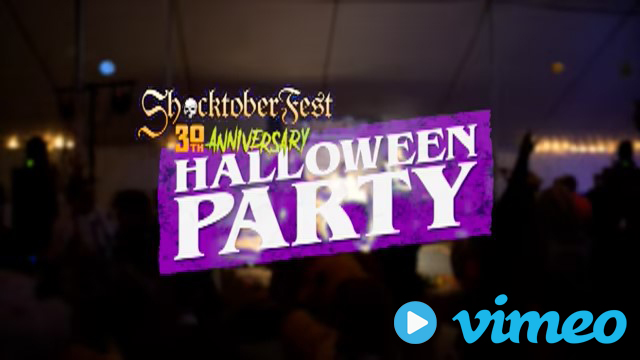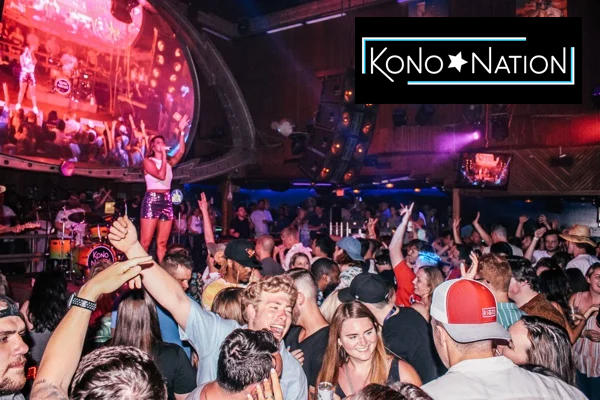 One of the East Coast's Biggest Cover Bands: Kono Nation!